Sunrise Peach Drink is a refreshing, tangy, sweet and perfect thirst quencher with beautiful colors. Without any added sugar is extra bonus.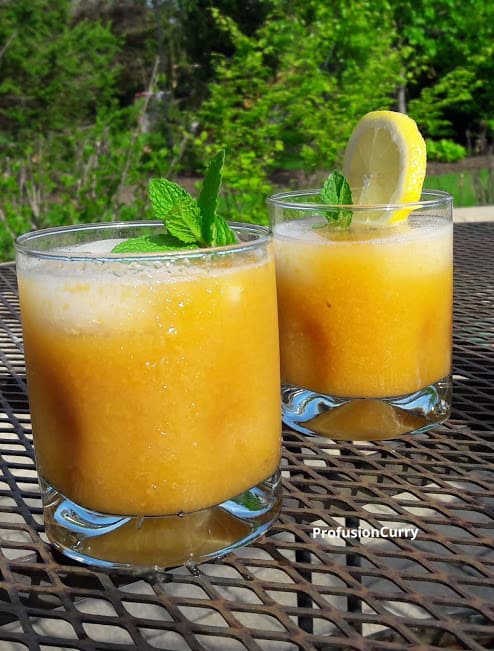 Sunrise Peach drink is a refreshing, tangy, sweet and perfect welcome drink. I love its refreshing summer taste which takes the drink to another level!!
A perfect starter for birthdays and kitty parties. You could also add a dash of vodka (totally optional,) to make it a sensational alcoholic cocktail.
It is also an easy and quick recipe when you have unexpected guests at home . The fruit pulp can be stored in refrigerator or freezer for longer duration.
We have a peach tree in our backyard. Last year, my sisters were visiting me during the summer. Our entire family spent great amount of time nurturing and tending the garden together. It was so much fun to connect with nature, and try our green thumbs.
The peach tree must have felt the love !! It gave us over 200 pieces of peaches, a whopping record for this young tree !! ?? I was so amazed to see it.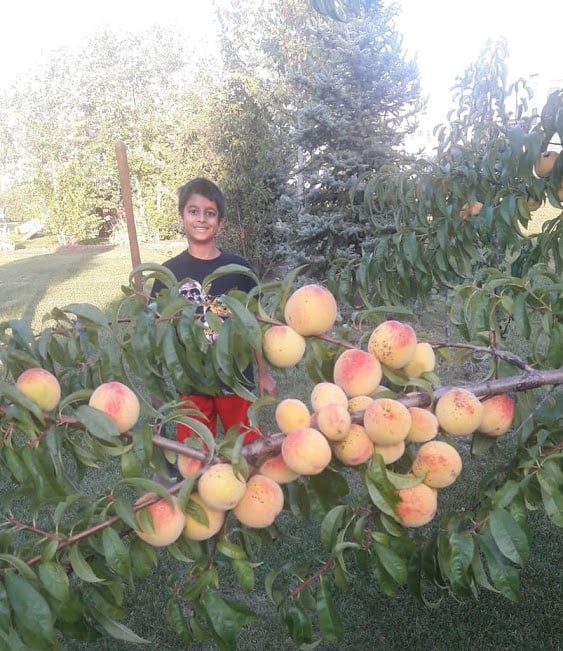 My family, neighbors and friends got good portions of peach offerings towards end of the summer. Even after that, there were plenty of them left.
I wanted to preserve them for my sisters to taste it when they visit again. So this recipe came to my mind.
All the leftover harvest, I stored for making this beautiful peach drink. Since early this spring, we are enjoying the home grown, home made, refreshing drink ! Farm to table literally!!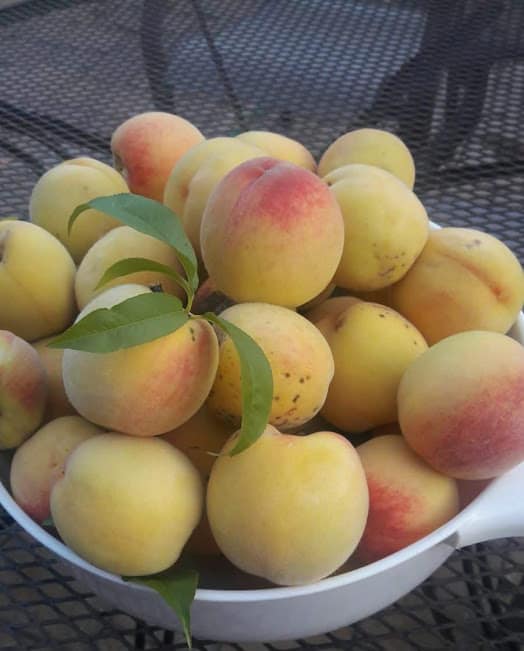 You can make the pulp and store the same to use when peaches are not in season. You can use several other fruits of your liking like mango or plum to make similar drink too ! Just the lemonade gets boring when the scorching heat hits the summer.
Enjoy it as part of your daily fruit servings when you feel like reaching for glass of drink.
Serve this drink as a starting appetizer for your party and have accompaniments like Grilled Portobello Mushrooms Recipe or Curried Quinoa Recipe. It makes simple meals unforgettable ! Drink it up to happy times !!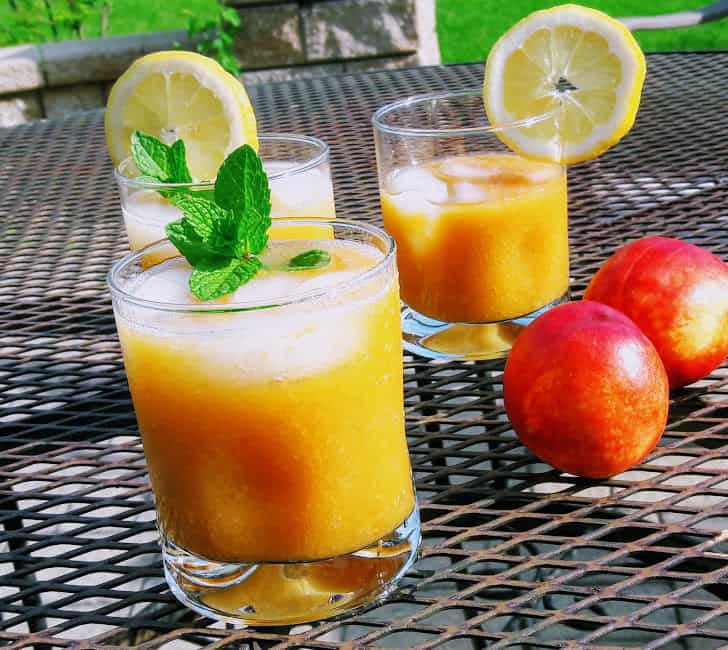 If you like this recipe, you could also try more of our drink ideas like
Ingredients
6 Peaches or Nectarines
1 teaspoon Cumin powder
6 Mint Leaves mulled
Juice of half lemon
Black Salt as required per taste
Water and ice cubes as required
How to make Sunrise Peach Drink
InstantPot Directions
To prepare Sunrise Peach Drink, clean and wash the peaches thoroughly.
In InstantPot, in the main insert, put 1 cup of water. Using Pot in Pot method, put the peaches, 1/2 cup of water inside other container. Put the container in main pot, close the lid and put the valve in sealing position.
Steam for 1 minute and let NPR ( natural presure release)
Once it cools, squeeze out the seeds and keep pulp aside.
Stove top instructions :
On Stove top, put the peaches in heavy bottom container, add 1 cup of water. Cover and let it simmer on low heat for about 20 mins. Turn the heat off. Once it cools, squeeze out the seeds and keep pulp aside.
BLEND THE PULP WITH SPICES:
In a blender, add the pulp, salt, cumin powder, and mint leaves. Blend to a smooth paste.
You can strain the juice if you wish but it reduces the pulpiness which is delectable. (I skipped this step)
TO SERVE THE MIXTURE AS A DRINK :
When serving, mix pulp with chilled water at 1:1 ratio. Add ice cubes and 1 teaspoon of lemon juice. Stir well.
Adjust salt and garnish with mint leaves and lemon wedges! Sip and enjoy this beautiful creation!!
Note :
You can store this spiced plup in freezer for extended periods of time.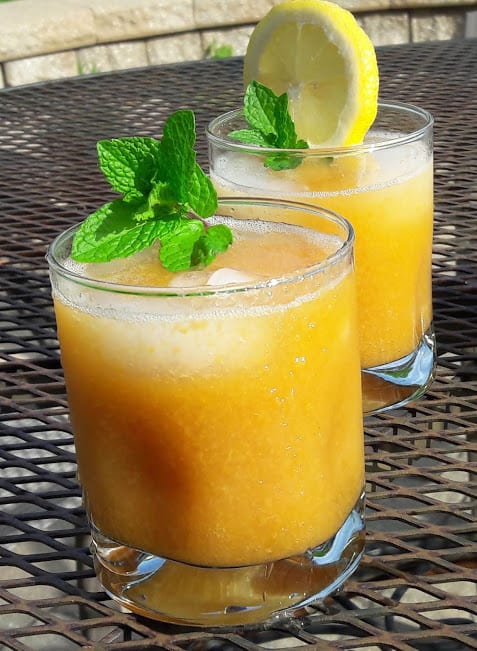 ■Let us know how you like this recipe by leaving a comment and rating it so other readers know it too. And while you're at it, take a picture and tag it
#profusioncurry
on Instagram! We love seeing what you come up with. Cheers, friends■