Rich, dense and fudgy !! Simply irresistible Chocolate cupcakes with very few ingredients. One of my all time favorite sweet treat. We are a intense chocolate lover family. There is something so dreamy about the chocolate. Needless to say, these baked goodies are often on repeat mode in our house. They are so easy to whip out too.
The kids and adults alike, will love this homemade, creamy, warm chocolate cupcakes. This recipe is made using simplest of the ingredients. Plus its eggless . Trust me you won't miss a beat in taste . It's old fashioned, it's comforting, it makes the kitchen smell wonderful and it's good for the soul. Are you feeling the indulgent dreamy vibes ✔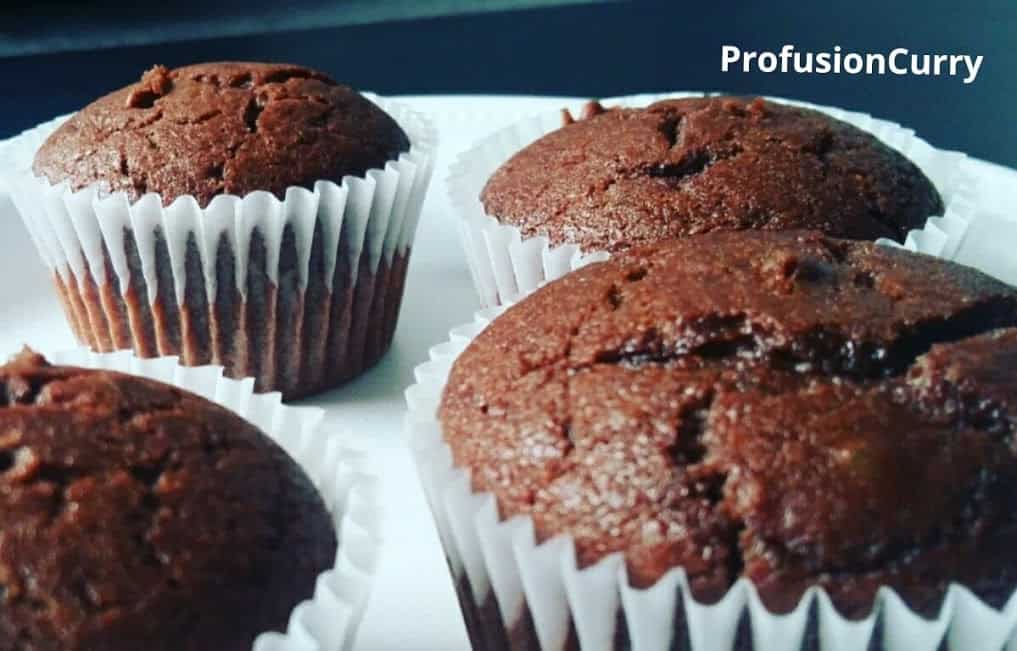 Read more details and learn how to make it in just few steps!
INGREDIENTS:
1 ½ cups All-purpose flour
1 cup Granulated Sugar
1/2 cup Cocoa powder
1 teaspoon Baking soda
½ teaspoon Salt
1 cup buttermilk
½ cup Oil
1 teaspoon Pure Vanilla Extract
METHOD:
Preheat oven to 350 degree F.
Line the cupcake tray with cupcake liners
Sieve from height and Mix all dry ingredients (All-purpose flour, sugar, cocoa powder, baking soda and salt) in a bowl.
Use liquid measuring cup to measure the liquids.
Measure buttermilk and stir in oil. Add Vanilla extract and stir well.
Mix liquid in the dry ingredients by a spatula till the batter is smooth and no lumps. Don't over beat.
Scoop the batter for easy filling of cupcake liners. Fill the liners evenly – not more than 3/4 full.
* Tap the pan twice gently on your work surface to get rid of any air bubbles.*
Bake in pre-heated oven for about 18-20 minutes . Check by inserting a toothpick in the center of the cupcake. It should come out with few dry crumbs. Don't over bake
Remove it from oven. After 5 minutes, remove cupcakes on wire rack and let them cool completely.
Enjoy your delectable creation.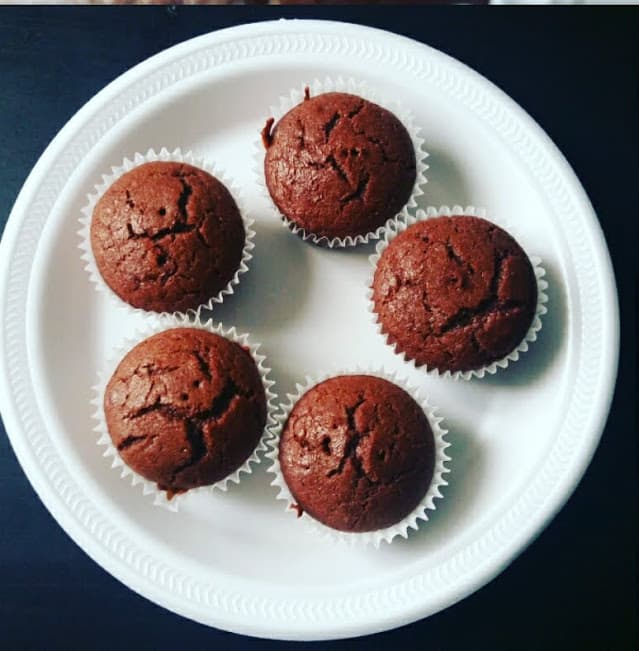 Hope you enjoy this delicious and satisfying cupcakes. Be sure to drop us a line with your reviews. Cheers to happy life !! Eat well-Eat Healthy-Be Happy !!
—————————————————————————————————————-
♦We would love to hear your feedback. Let us know how you like this recipe by leaving a comment and rating it so other readers know it too. And while you're at it, take a picture and tag it
#profusioncurry
on Instagram! We love seeing what you come up with. Cheers, friends■