In Indian Subcontinent, spiced buttermilk is a treasured summer drink. According to Ayurvedic food guidelines, drinking a glass of plain or spiced buttermilk after meal is extremely beneficial to the overall well being. It helps cool off body temperature and also helps in digestive and acidity issues. A highly regarded probiotic option , the protein in buttermilk helps neutralize the acidity and healthy gut flora helps improve not only digestion but overall immunity . I am always amazed to see how ancient science had it all laid out for us. All this knowledge was put together in form of simple meal planning when all the information resources weren't available at your figure tips. Traditionally, most Indian meals, were focused on balancing all 3 elements of the body-Vaata, Pitta and Kapha there by bringing in total harmony through food and lifestyle.
Whenever, I make authentic Indian dishes at home, I make sure to add a side dish of yogurt based item to balance and neutralize the spices. Especially during the summer months, Mattha or spiced yogurt drink is a great thirst quencher. Very easy to make and so good for you.
Combination of water, salt, spices and yogurt make a great choice whenever you need to hydrate your body. It's a very natural remedy to restore the electrolyte too. Refreshing cool drink without any additives that is nourishing and energizing too !!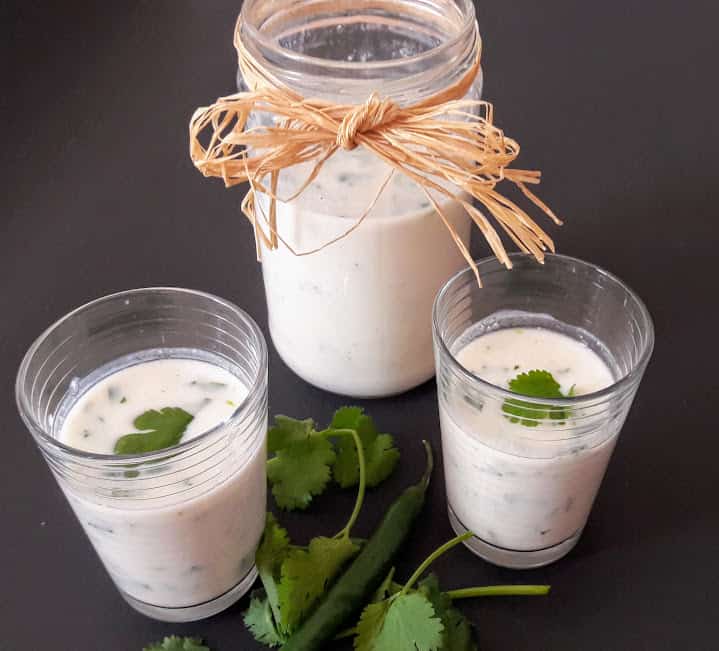 Here's how to make Mattha or Spiced Butter Milk
If you are vegan, try substituting it with coconut yogurt. It gives the extra nutty, earthen flavor to this drink.
Ingredients:
2 cups yogurt
4 cups water
1 green chili, thinly sliced (optional)
1 inch ginger, finely grated
2 tablespoon roasted cumin, powdered
1/4 cup each chopped cilantro and mint leaves
1 tablespoon sugar ( optional , in case yogurt is too sour)
salt , per taste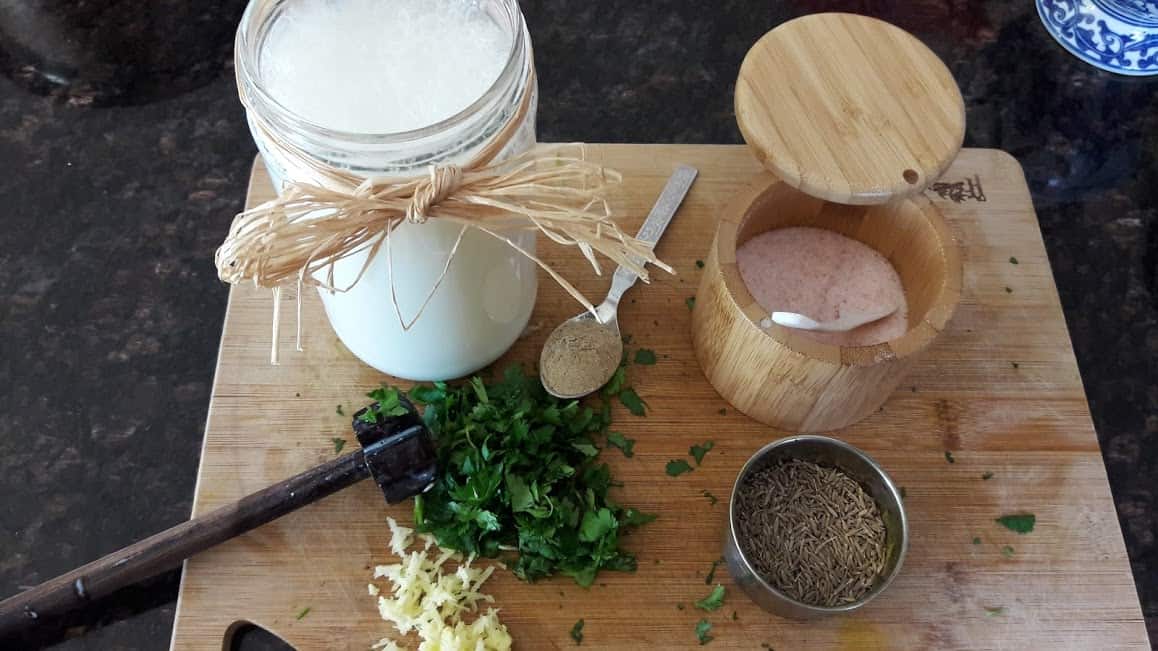 Directions:
Churn the yogurt and water to make buttermilk. You can use wooden churner or blender will do too. If you prefer thinner buttermilk, add in one extra cup of water.
Add in all other ingredients and let it chill in the refrigerator for a few hours, preferably overnight.
Ingredients settle down at the bottom so make sure you stir it nicely before serving.
Serve chilled with some ice cubes, garnished with mint, cilantro leaves on top !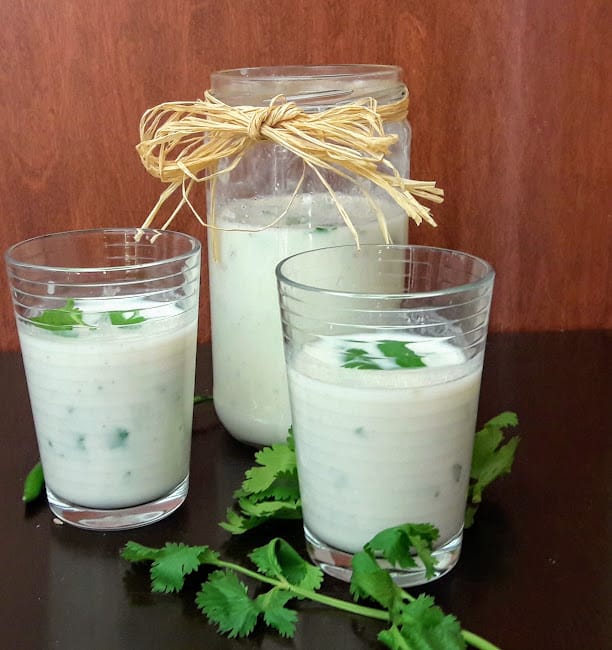 Notes
▪You can add chat masala in the mixture for the tangy taste.
▪For dairy free / vegan version, try making it with coconut yogurt. It adds distinctive earthy flavor.
Cheers to happy life !!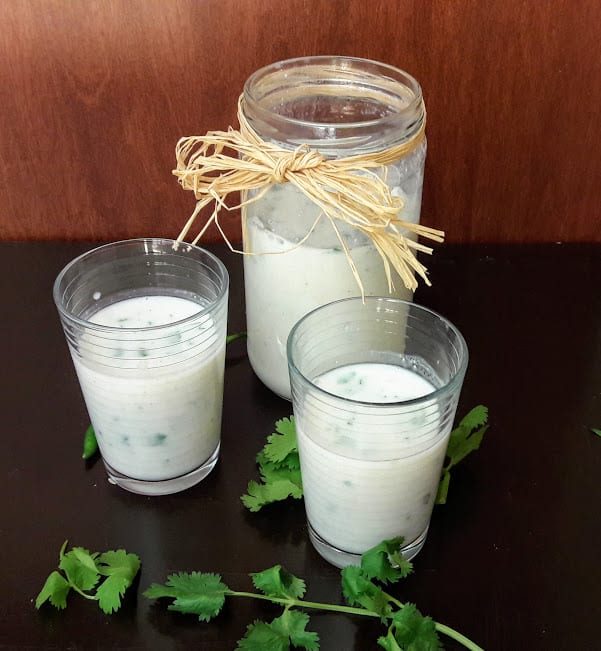 ♥ We would love to hear your feedback ! Let us know how you like this receipe by leaving a comment and rating it so other readers know it too. And while you're at it, take a picture and tag it #profusioncurry on Instagram! We love seeing what you come up with. Cheers, friends■