Pav Bhaji Quesadillas are a delicious fusion dish that combines the flavors of Indian pav bhaji with the traditional Mexican quesadilla. Make them for a satisfying lunch, dinner, finger food appetizer or snack. Use an Air fryer or the stove top griddle to make these crispy cheesy quesadillas that whole family will enjoy!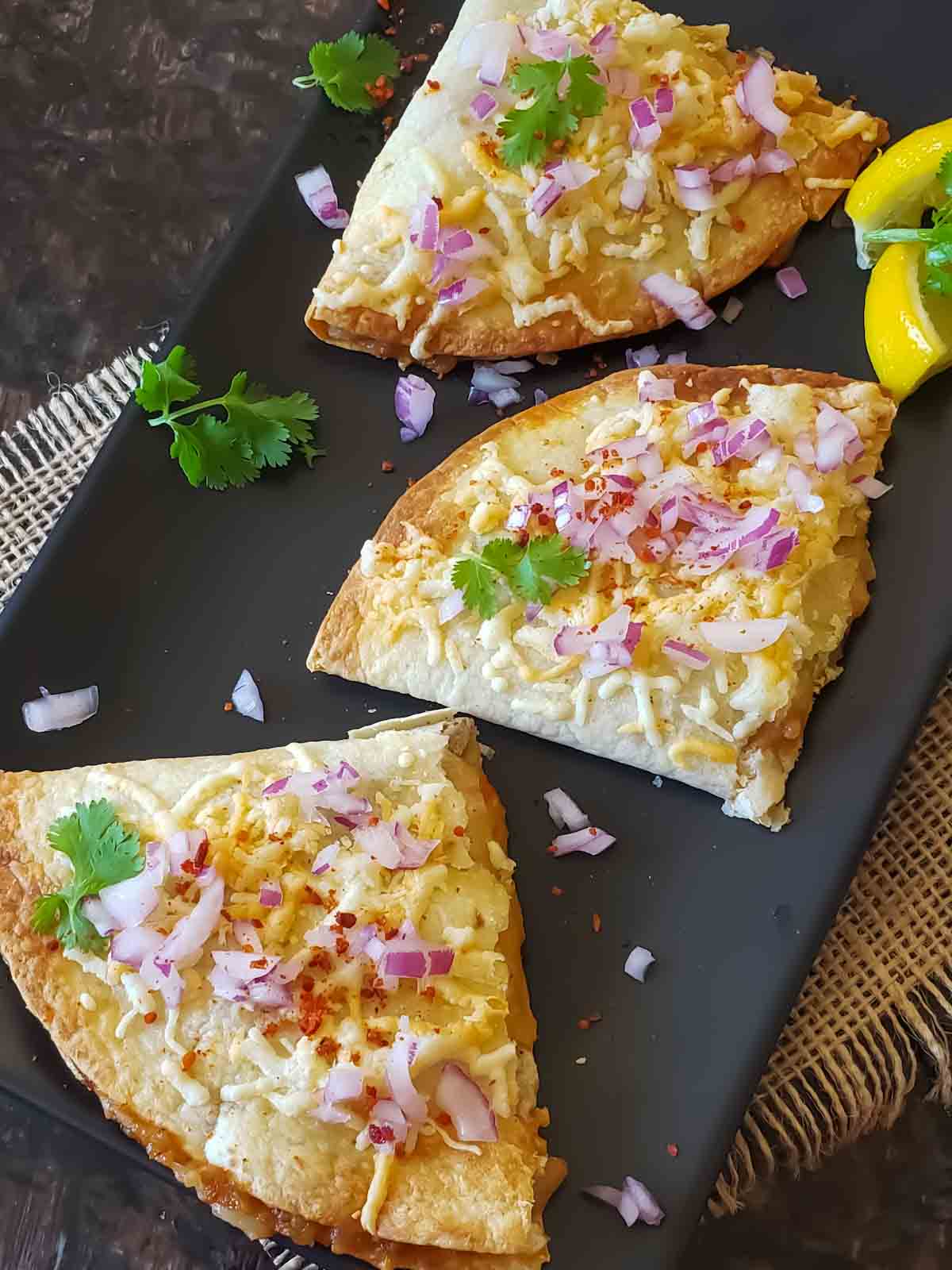 The pav bhaji filling in the quesadilla adds a bold and spicy flavor, while the cheese and tortilla provide a creamy and crispy texture.
Jump to:
The pav bhaji, a popular Indian street food, is a spicy vegetable stew made with mashed potatoes, tomatoes, onions, and spices, which is served with soft bread rolls called pav. The quesadilla, on the other hand, is a Mexican dish that consists of a flour tortilla filled with cheese and other ingredients, then grilled until the cheese is melted.
The combination of these two dishes results in a unique and delicious fusion dish that is perfect for a dinner option. Similar to Paneer Tacos , this is our favorite Indo-Mexican recipe.
The dish is also versatile, as you can add different vegetables, proteins, or sauces to customize it to your liking. Additionally, it is a perfect way to introduce Indian flavors and cuisine to people who are not familiar with it, making it a great option for a fusion dinner party.
Instructions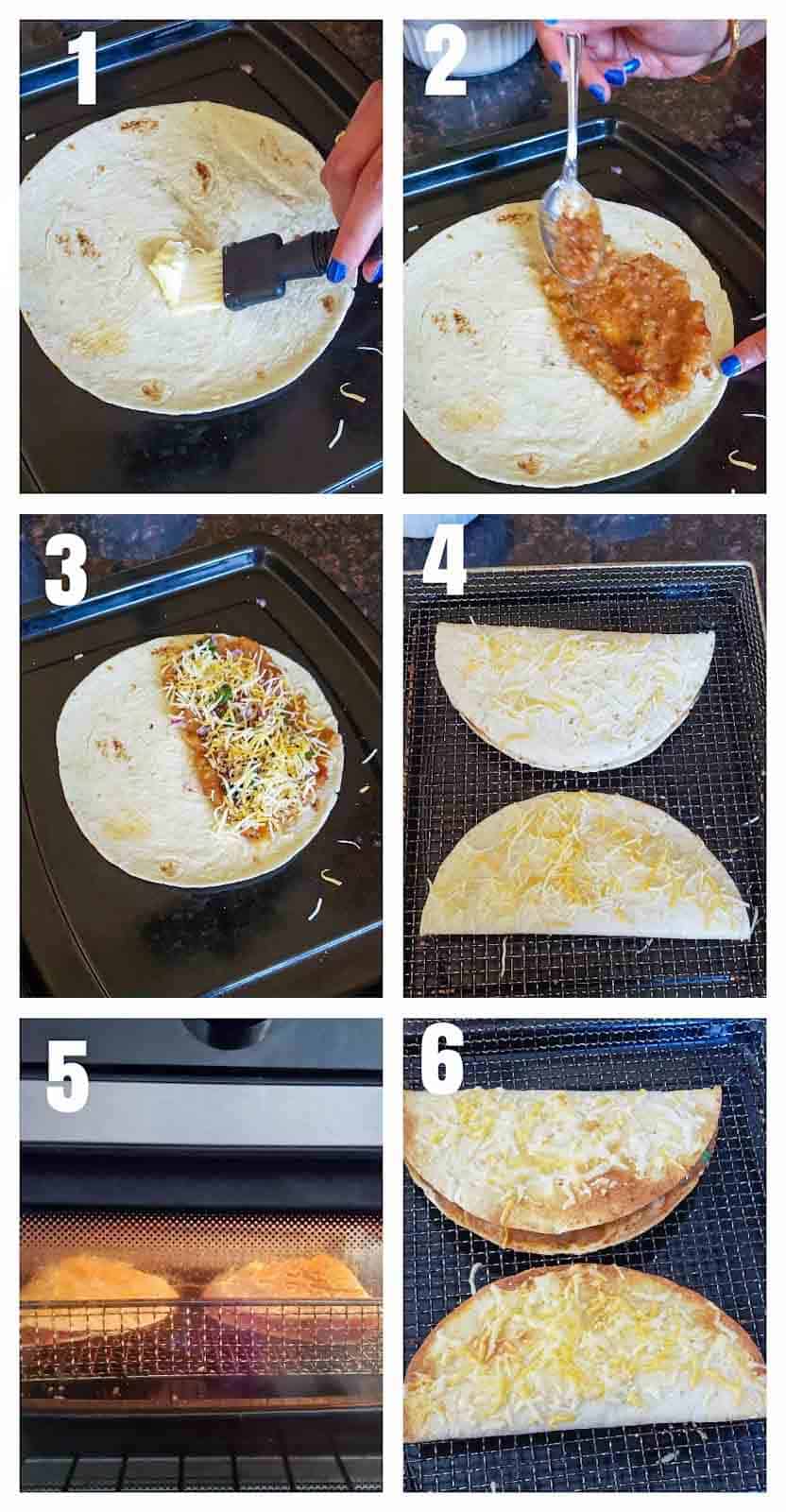 Spread softened butter inside of the tortilla using a pastry brush.
Using a spoon, spread thin layer of pav bhaji on one half of each tortilla, leaving a small border around the edge.
Sprinkle shredded cheese over the pav bhaji on each tortilla. Add chopped onions and cilantro on top.
Fold the empty half of the tortilla over the filling, creating a half-moon shape. Sprinkle some cheese on top.
Arrange them on the air fryer basket. Air Fry at 350 degree Fahrenheit for 12-15 minutes, flipping them halfway through.
Quesadillas are done when cheese is melted and the tortilla is golden brown and crispy. Cut the quesadillas into wedges. Serve with chopped onions, lemon wedges and cilantro. Enjoy !
If you want to make them on Stove Top Griddle:
Prepare the quesadillas as described in steps 1-4 .
Spread a small amount of butter or oil on the skillet or griddle. Place the quesadillas on the skillet or griddle and cook for 2-3 minutes on each side, or until the cheese is melted and the tortilla is golden brown and crispy.
Serve with chopped onions, lemon wedges and cilantro. Enjoy !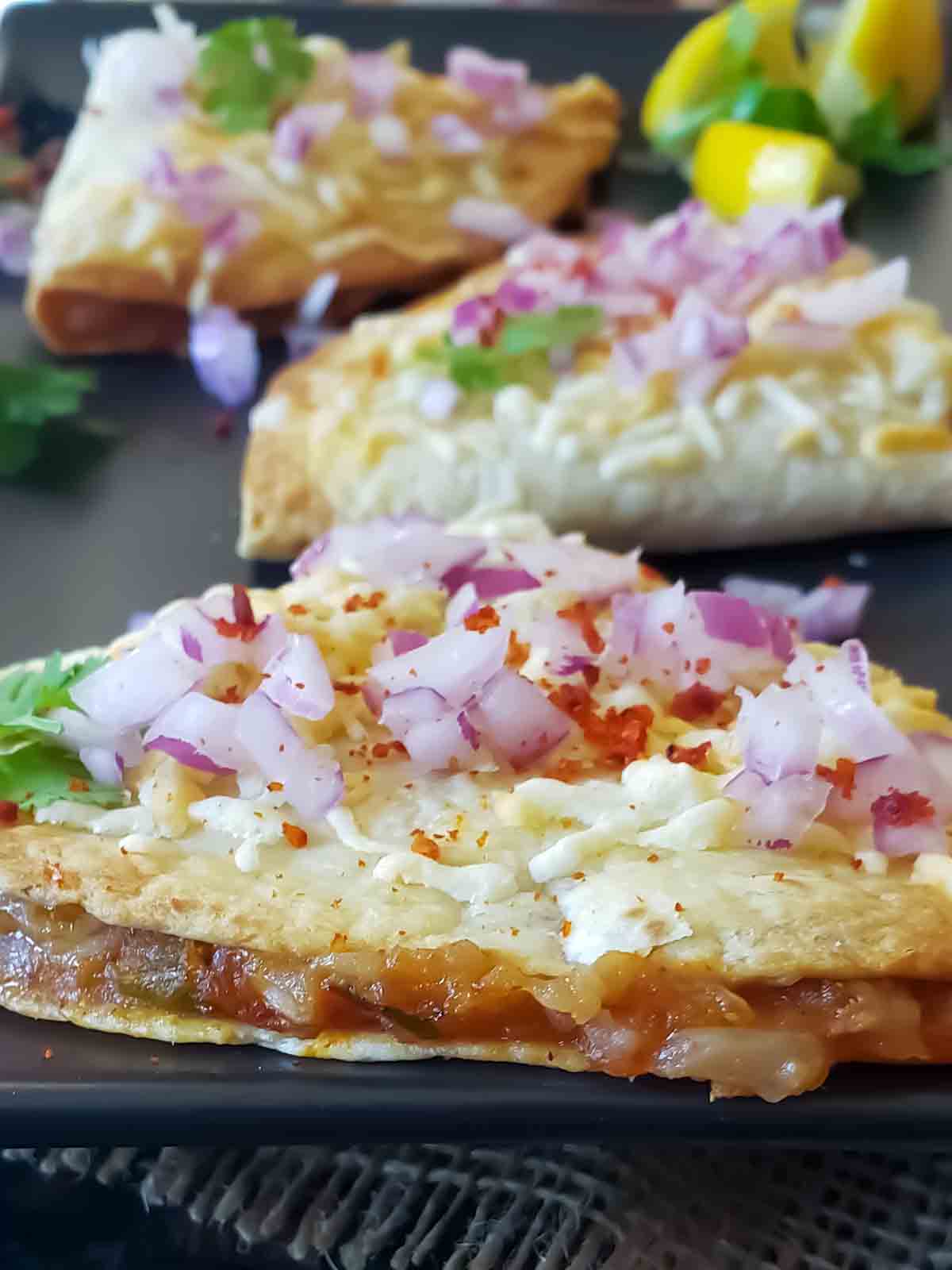 Storage
Leftover quesadillas can be stored in the refrigerator for up to 3 days. To reheat, place them in a skillet or griddle over medium-low heat until heated through.
Our Favorite Finger Food Appetizer Recipes
❤ If you make this ProfusionCurry Recipe, do let us know how you like it by ⭐⭐⭐⭐⭐Star Rating and commenting below ! ❤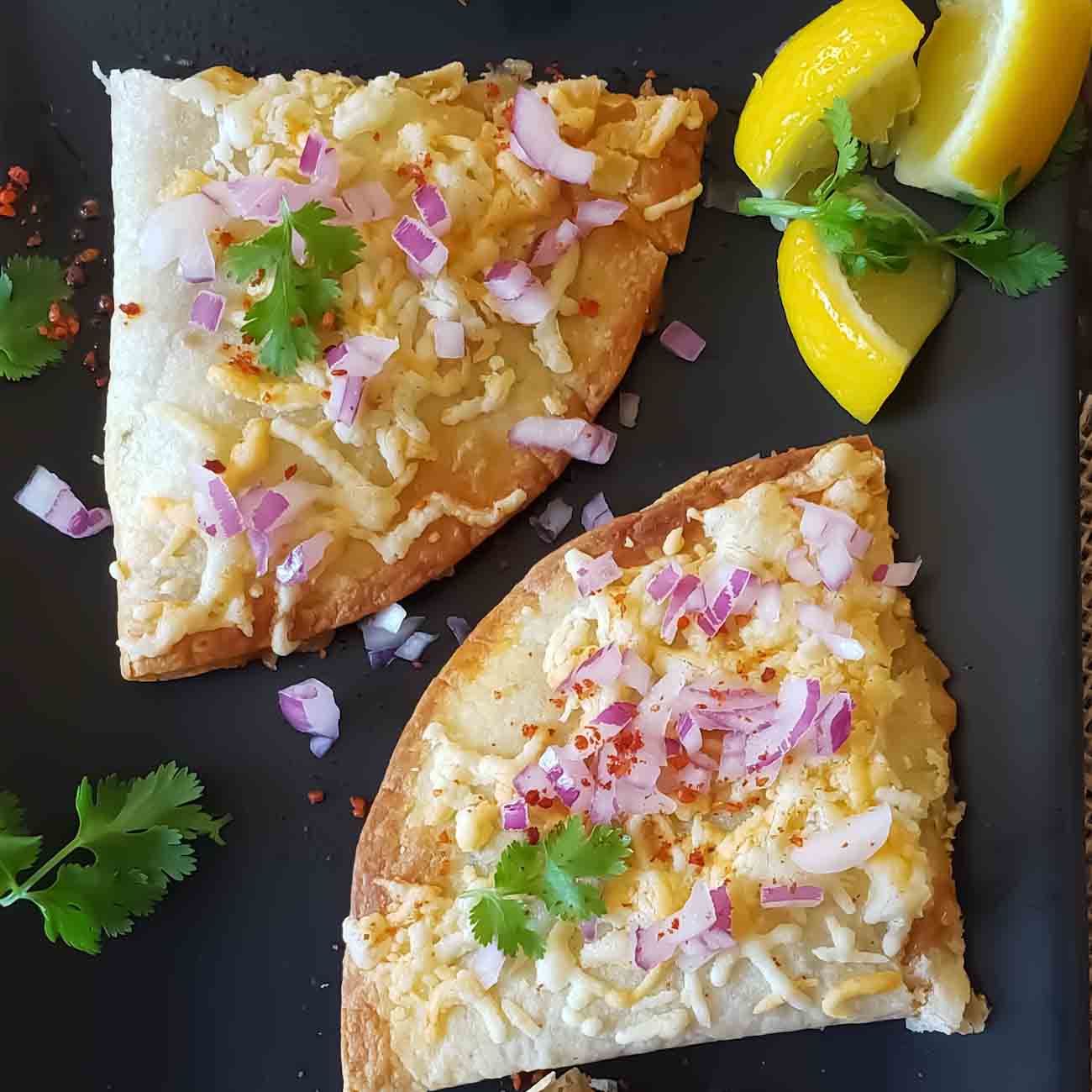 ♥ Follow us on Pinterest and like our Facebook page. We love creating delicious, family favorite recipes from around the world. Come Join Us ! ♥