Cottage cheese is a staple in my fridge for years. It's my favorite cheese for snacking and breakfast because I love its nutritional profile. This informational post will answer all your questions in details is cottage cheese is good for you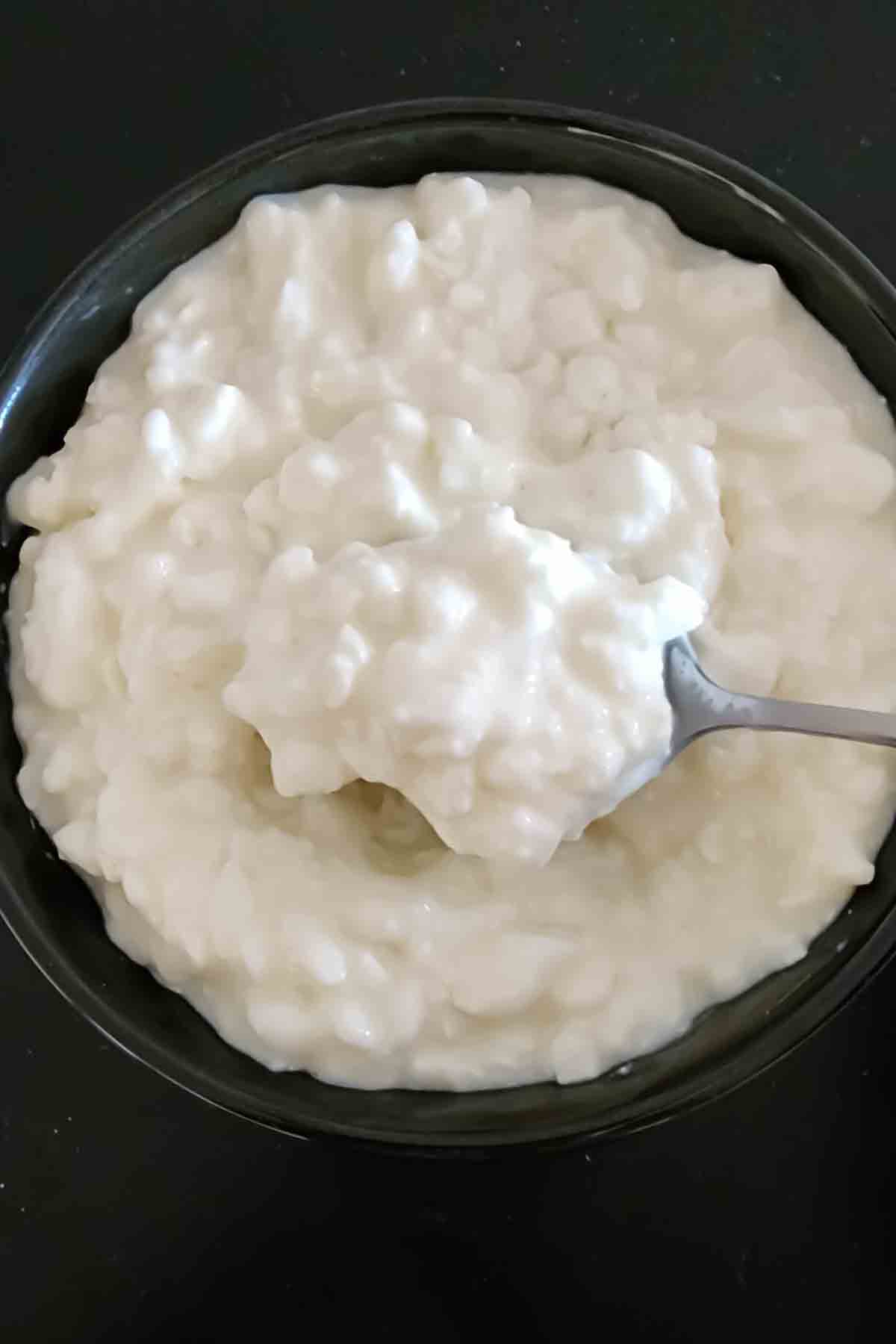 It is known for its soft and creamy texture and is often used as a topping for salads, sandwiches, and other dishes. So let's explore the nutritional benefits of cottage cheese and answer the question: is cottage cheese healthy?
I love to balance cottage cheese with a variety of other nutritious foods as part of a well-rounded diet. It is so satisfying and wholesome.
What is Cottage Cheese?
Cottage cheese is a type of cheese made from the curds of cow's milk. It is a soft, white cheese that is low in fat and calories. Cottage cheese is often sold in small curds, and it has a mild, slightly tangy flavor.
Nutritional Benefits of Cottage Cheese
Cottage cheese is a nutritious food that is rich in protein, calcium, and other important nutrients. A 100-gram (0.5 cup) serving of cottage cheese contains approximately 14 grams of protein, which is essential for building and repairing muscle tissue.
It also is also high in calcium, which is important for bone health. Additionally, it contains vitamin B12, which is essential for maintaining a healthy nervous system.
Low in Calories
One of the reasons cottage cheese is often considered a healthy food is because it is low in calories. A 100-gram serving of cottage cheese contains only 98 calories, making it an excellent choice for people who are trying to lose weight or maintain a healthy weight.
Is Cottage Cheese Low Carb / Keto Friendly?
Yes. Cottage cheese is relatively low in carbohydrates compared to many other dairy products. A ½ cup serving of cottage cheese typically contains around 3 grams of carbohydrates, with some variation depending on the brand and type.
This modest carbohydrate content makes cottage cheese a viable choice for individuals limiting their carb intake. Its high protein content helps promote satiety and can help you meet your nutritional needs while following a low-carb or keto lifestyle.
How to Incorporate Cottage Cheese into Your Diet
Cottage cheese is a versatile food that can be used in a variety of dishes. It can be used as a topping for salads, a filling for sandwiches, or even as a substitute for ricotta cheese in lasagna.
Additionally, cottage cheese can be eaten on its own, with a sprinkle of salt and pepper or a drizzle of honey. Try our Whipped Cottage Cheese dip as well as Bruschetta Crostini with Cottage Cheese recipes for guilt free snacking.
We love Cottage Cheese and Fruit Parfaits for Wholesome breakfast in my family. I also use it along with eggs to make Starbucks Style Egg Bites. Stay tuned for lot more recipes that use this nutritional powerhouse.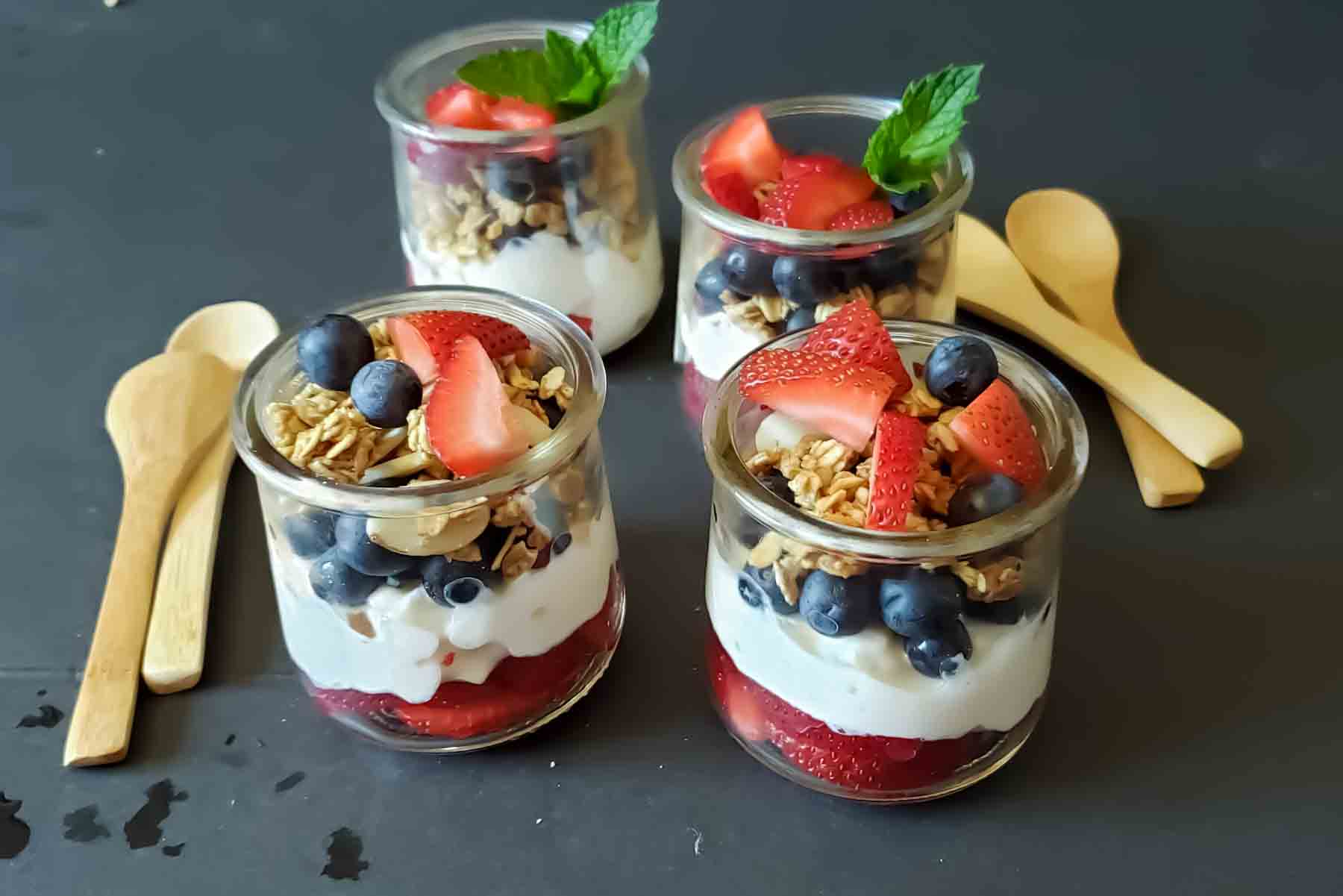 Cottage cheese can be an excellent addition to a healthy diet and is a great option for people who are trying to lose weight or maintain a healthy weight.
Similar to cottage cheese, I love using Paneer in many Indian Curry Dishes. Paneer is a popular ingredient in Indian cuisine and is used in various curries, stir-fries, and desserts.
Paneer holds its shape well during cooking and doesn't melt easily. Do check out some of our popular Paneer Recipes
I love making cottage cheese at home. Especially when milk is nearing it's expiry date, I make a batch of cottage cheese or paneer and use it for several more days.
Incorporating cottage cheese into your diet can provide you with many nutritional benefits that will help you maintain a healthy lifestyle. Read all about the benefits of it in a Healthline article here.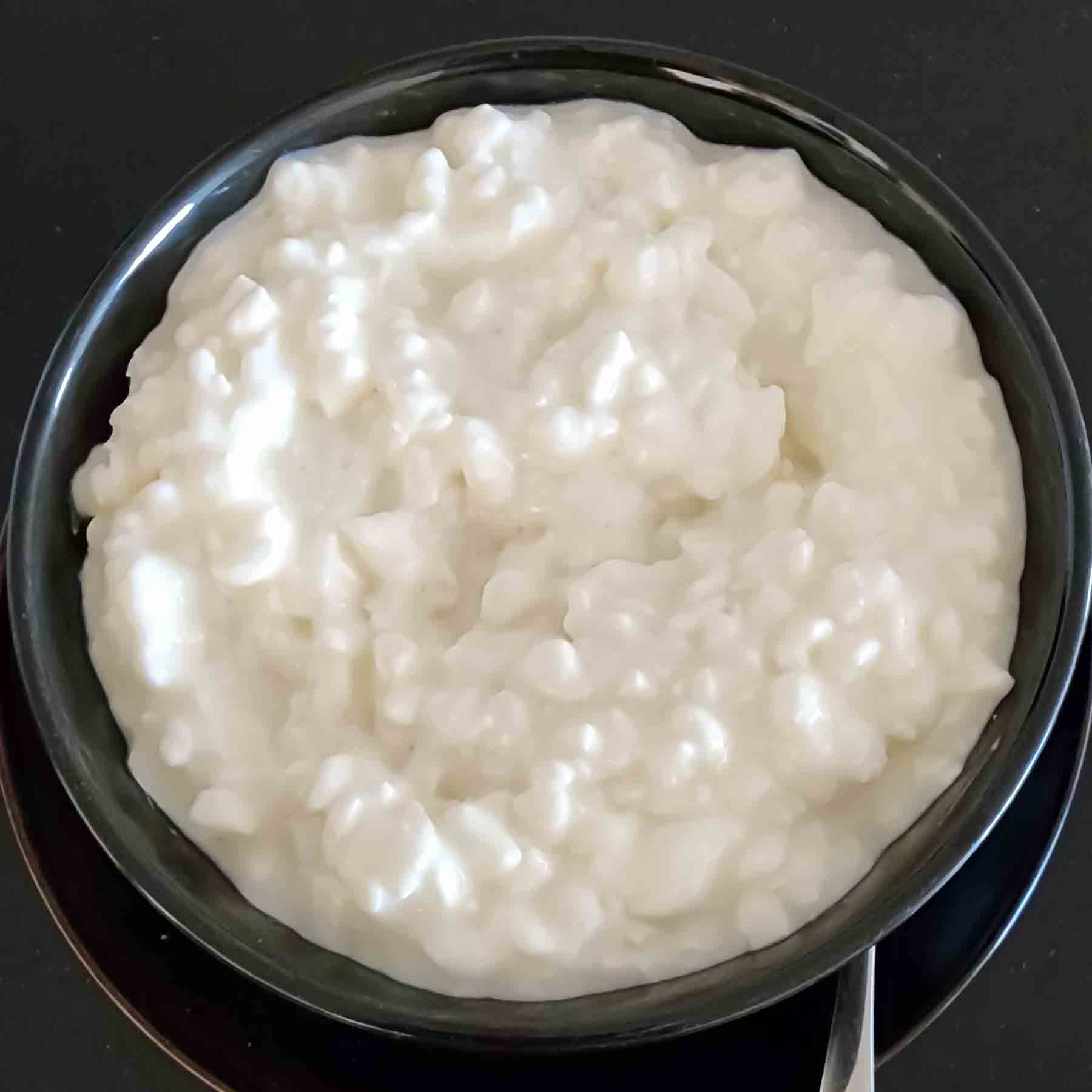 A ½ cup serving of cottage cheese typically weighs around 113 grams. Here are the approximate nutritional facts for a ½ cup (113 grams) serving of cottage cheese:
Calories: 120
Total Fat: 4.5 grams
Cholesterol: 20 milligrams
Sodium: 400 milligrams
Total Carbohydrate: 3 grams

Dietary Fiber: 0 grams
Sugars: 3 grams

Protein: 14 grams
Calcium: 10% of the Daily Value (DV)
Vitamin A: 4% DV
Cottage cheese is widely available in major grocery stores in dairy section. It is inexpensive and budget friendly. You can choose different curd sizes, including small, medium, or large.
I prefer to buy reduced sodium and low fat variety however, it also is available in creamed, whipped, lactose-free, reduced sodium, or sodium-free varieties. You can enjoy this versatile cheese by itself or as an ingredient in recipes.
♥ Follow us on Pinterest and like our Facebook page. We love creating delicious, family favorite recipes from around the world. Come Join Us ! ♥