Loaded with fresh veggies, these scrambled eggs are the ultimate healthy way to start the day!
Asparagus, sweet red peppers, baby spinach, lots of garlic and red onions ! Is it sounding delicious already? Add in touch of spices and cilantro…what's not to like in this scramble to start the day!
This scramble is satisfying, filling and flavorful. A quick veggie fry into this scramble makes it yet another complete meal. Serve the scramble with toasts or as is. A side of Avocado toast will make it breakfast of the champions!
The scramble is soy and nut-free. Serve over gluten-free bread or gluten-free wraps. Use any other veggies and seasoning of your choice. The scramble comes together in 20 minutes.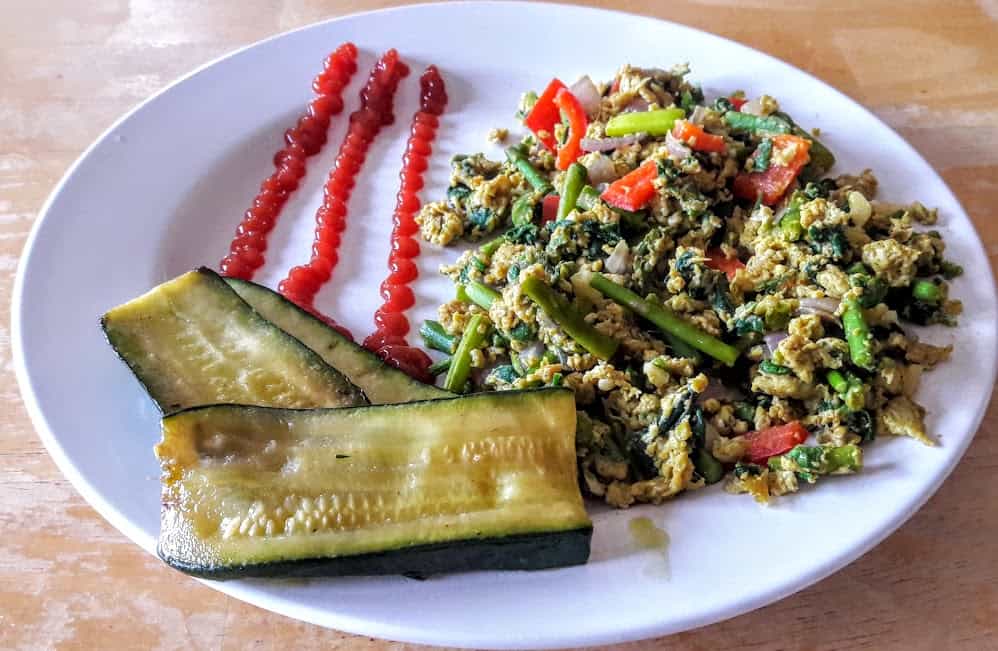 Frankly , I have started not to limit eggs just for breakfast alone. There are some pre set notions in our head . Certain foods at certain times is one of them. But when you stop to think of it, nothing wrong in having eggs for breakfast, lunch or dinner. It still full of protein and helpful enzymes to fuel you throughout the day. So you can make and enjoy this beautiful, easy to make dish when you are hungry for some healthy food.
Serves 2
Ingredients
4 large eggs lightly beaten
1tsp olive oil
1 red onion diced
1 cup cut asparagus ( about 6 stalks)
1 large sweet pepper diced
3 garlic cloves minced
Salt and pepper and chili lime seasoning to taste
Handful of cilantro and baby spinach roughly chopped
Totally optional but try 1 serreno pepper , de-seeded and finely chopped . If you like it spicy, it's very yummy to get that spicy kick in few bites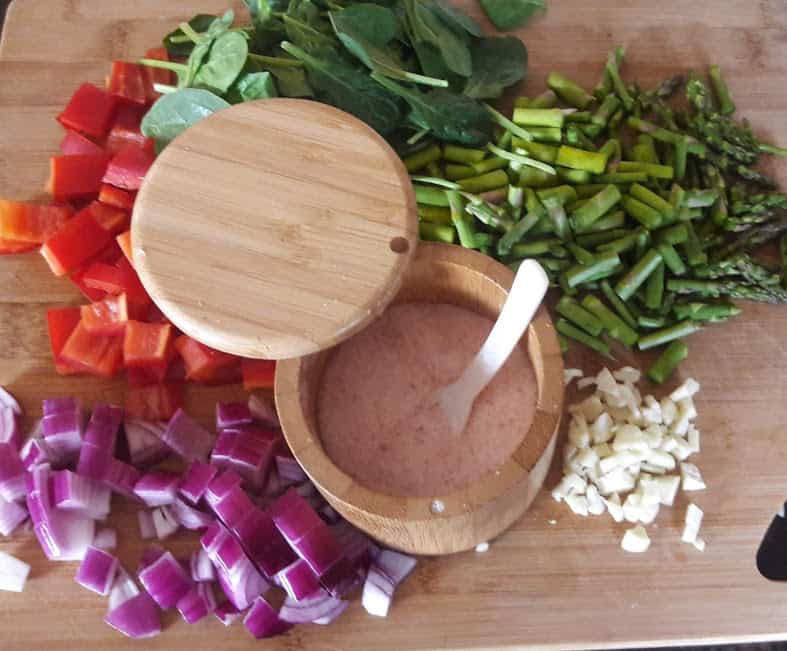 Instructions:
Heat frying pan over low-med heat and grease with butter or oil.
In separate bowl, mix eggs, salt and spices well.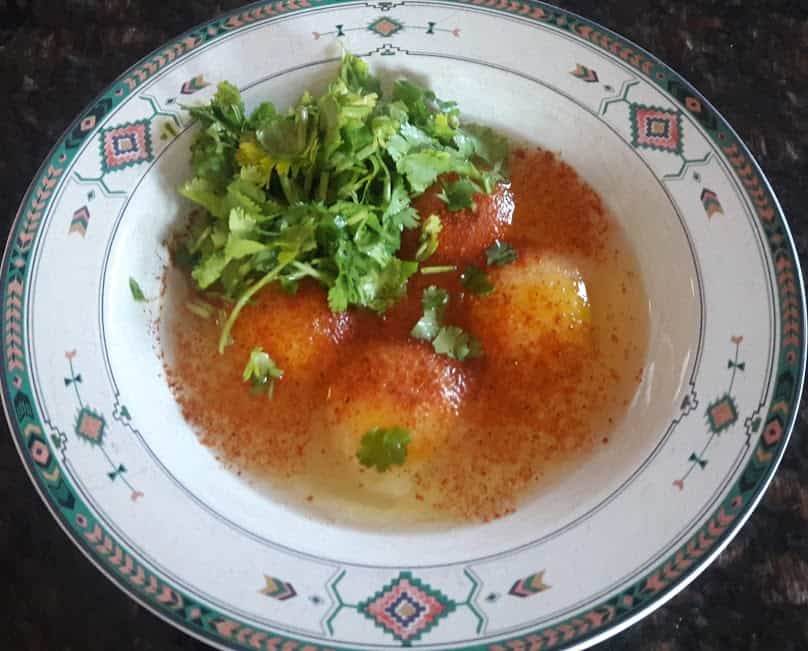 Put the minced garlic on the heated pan and saute for a minute. Add onions and serreno pepper if using and saute for one extra minute til you sense the aroma. Now add all the veggies into pan and sauté 2-3 minute.
Pour egg mixture over veggies. Allow eggs to cook 1-2 minutes before string. This helps create fluffier scrambled eggs. Once eggs have cooked 1-2 minutes, stir to mix all ingredients. Stir every 20 seconds until eggs are cooked through. Egg should become firm and grainy texture .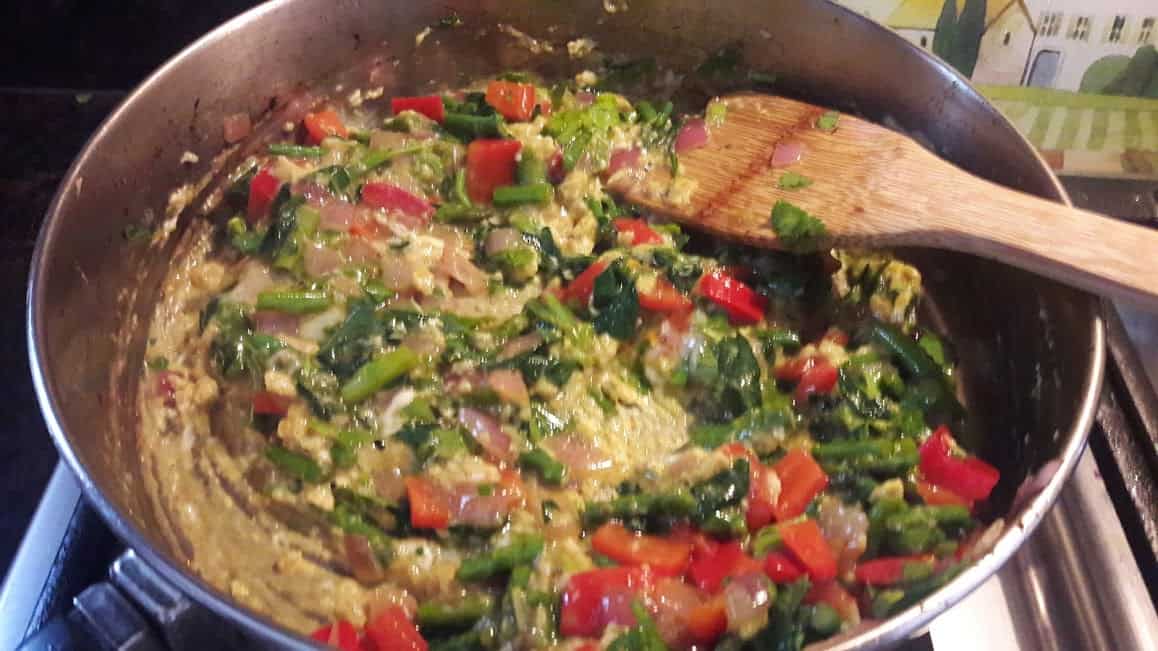 I have suggested some veggies to use in this recipe, but honestly, any that you have on hand will work well too. Chop all your well loved veggies and sauté them till they are almost cooked through, then add your egg mixture, and breakfast is a minute away. Good job, health warriors!!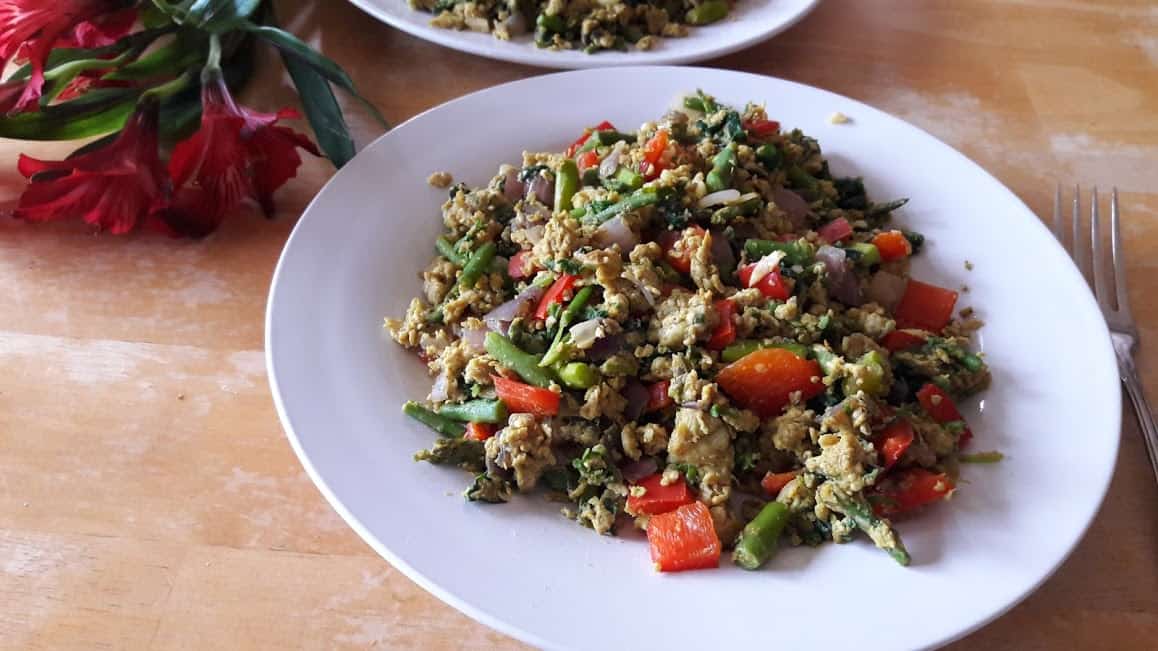 We recommend organic ingredients when feasible.
■Let us know how you like this receipe by leaving a comment and rating it so other readers know it too. And while you're at it, take a picture and tag it #profusioncurry on Instagram! We love seeing what you come up with. Cheers, friends■