You will find several Indian meals like Idli, Dosa , Uttapam accompanied by delicious coconut chutney. Peanut- coconut-cilantro chutney is my version of creating a solid yummy accompaniment to any meal. The creamy spicy taste of it kicks any meal to another notch. Let there be no boring meals with it around !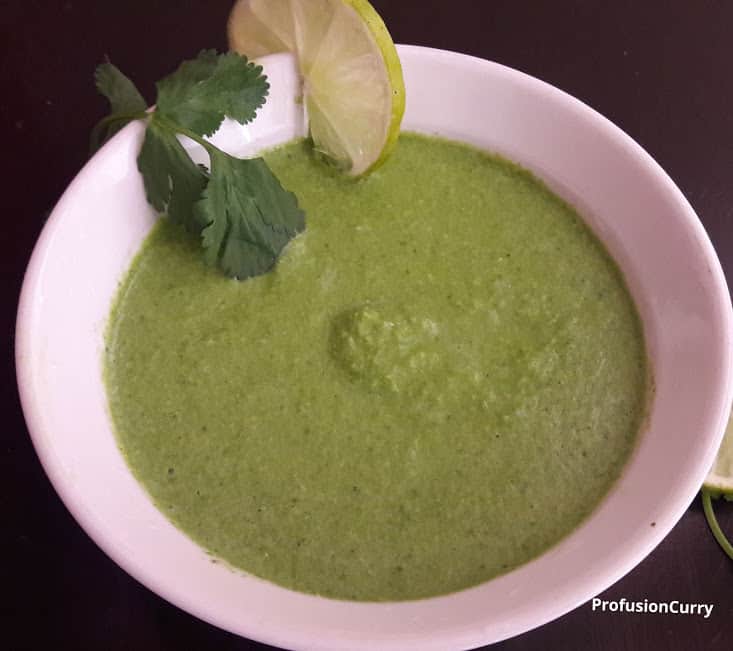 Ingredients:
1 cup cilantro chopped
1/2 cup roasted peanuts
1 cup shredded coconut
1-2 Green chilies per desired spicy level
1 inch ginger piece cleaned
Salt
juice of 1 lime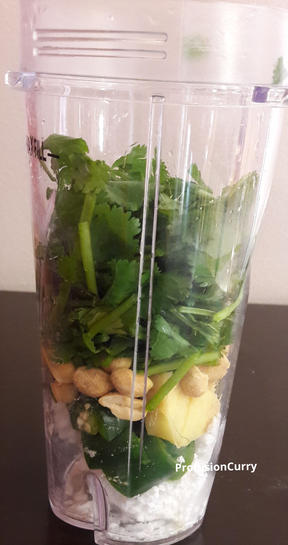 Directions :
Grind or blend all the ingredients together adding water as needed into a smooth paste. I use my smoothie maker to do it and result is fine smooth chutney ! Perfect consistency and delicious chutney is ready. You can store it in airtight glass containers for up to 2 weeks in refrigerator.
Notes:
* adding a teaspoon of white vinegar, helps maintain the color and freshness.