​
Carb over load – yes ! Happiness – resounding yes !!.
Idli-sambar-chutney!! Happiness Trinity?Idli is steamed fluffy cake of fermented rice-lentil batter and is high in protein and so is sambar, the concoction of lentils and veggies. The recipe is loaded with nutritious ingredients and is loved by people for it's irresistible taste ?? .
​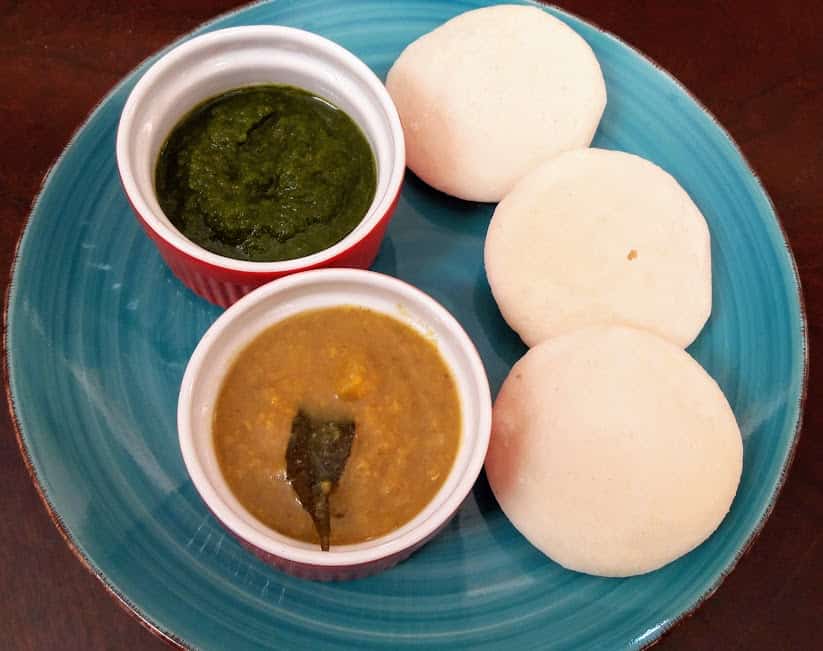 ​
Below is the original recipe and alternative ways to make it more nutritional dense
Ingredients for traditional recipe :
3 cups par boiled rice/Idli Rice

1 cup Urad dal (whole skinned black lentils

Salt to taste, see Tips

about a fistful of poha ( puffed rice)

1 tbsp Fenugreek seeds
Directions :
Soak the lentil and par boiled rice separately for at least 6-8 hrs. If using fenugreek seeds, soak it along with rice. Put the rice and fenugreek seeds in food processor with water that were soaking and grind it well. The batter should be smooth .

Add the lentils and puffed rice to the food processor. Grind it to smooth paste. The more you grind, better the idlis. You need to keep adding little water now and then. You will notice that the batter doubles up in volume when ground. When the batter is smooth, remove and pour it along with rice batter. Add salt, mix well and set aside in warm, dark place for it to ferment.

** Fermentation may take up to 12 hours. Batter should rise almost to double in size. Duration may vary depending on the climatic conditions. In winter months it may need longer time . Also in winter, you may want to keep a blanket wrapped around the container for warmth . I often turn the oven light on and keep the batter there overnight. In peak summer it may require less time. The batter would have raised nicely, if it has fermented well. I usually grind in the evening and leave it overnight to ferment. Mix the fermented batter well. Now it is ready for making idli. If you are not going to use immediately, refrigerate the batter.

You can use an idli mould and Instant Pot for quick steam. A pressure cooker without weight also works great for steaming.

** Make sure to bring the water to boiling point before steaming the idlis.

Grease the idli mould with little oil, then scoop out a ladle of batter and fill in the idly moulds, then close it with a lid.

Steam for 10-12 minutes. Insert a toothpick in the middle, if it comes out clean, then your idli is done. Invert the mould on a plate and gently remove the idlies from the mould. Keep it covered in damp cloth so they don't turn hard.

Serve hot with green or coconut chutney and sambar.
​