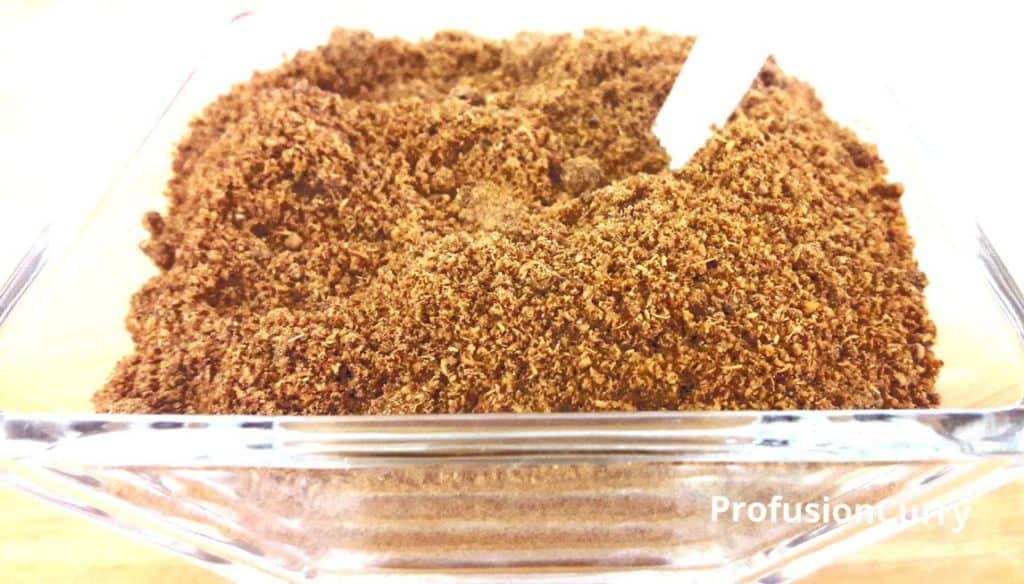 Goda masala is another very unique regional spice mixture . Many of the traditional Maharashtrian recipes include goda masala as one of the important flavors. In literally translation, Goda Masala means "sweet spice". As name suggests, this spice mix is very mild in heat index level . Dark brown or black in color it adds a rustic earthen feel to any given dish. A quintessential Maharashtrian spice powder is a mix of several aromatic spices blended together to give it a subtle yet complex flavor.
Though there are few different versions, this is the typical method of how to make it. Intensely flavorful but not very spicy hot , this masala gives very unique taste to any dish. Since coconut is used in the spice mixture, it's best to be stored in the refrigerator.
Goda Masala Ingredients:
1 tbsp oil
4 bay leaves
2 tbsp coriander seeds
2 tbsp. cumin seeds
2 Tbsp white poppy seeds
2 tbsp. sesame seeds
About 1 Inch cinnamon stick
1 tsp cloves-about 10-12 no.
8 green cardamom pods, husk removed about 1 tbsp. worth of seeds
1 small star anise ( use 1 small or cut in half big ..it otherwise overpowers the flavors)
2 tsp white sesame
4 Tablespoon desiccated coconut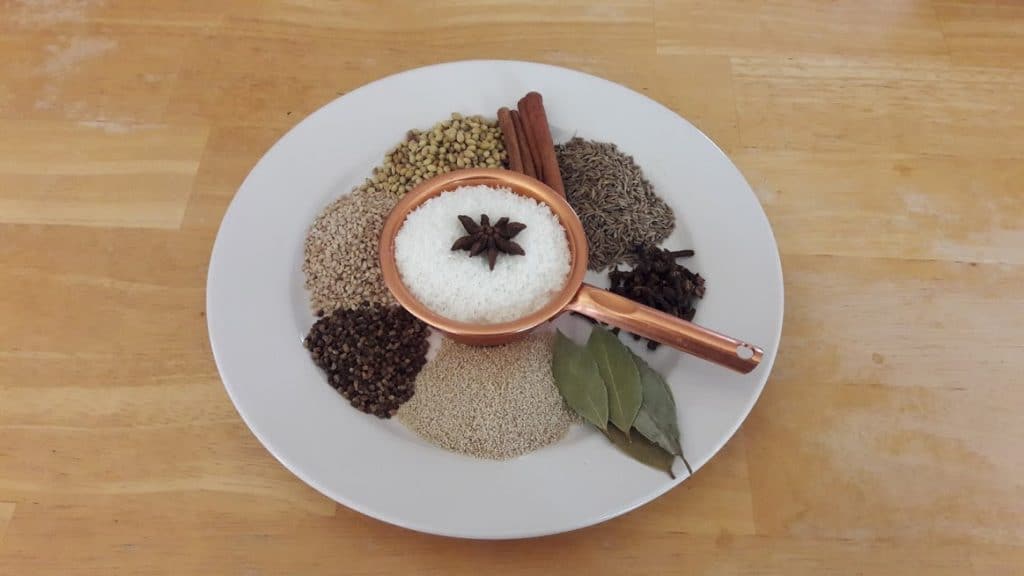 Method :
Heat oil in pan over medium heat, then add cinnamon, cloves, cardamom, star anise and bay leaves and fry 2-3 minutes until cloves swell. You should smell the spices as their aroma starts to release when heated. Remove from pan and set aside. Dry roast remaining ingredients over low heat until they darken stirring or tossing frequently. Coconut should look brown . Let all the ingredients cool down completely . Then grind everything to a fine powder. I use my coffee grinder for this and get very nice texture . Store in an airtight container preferably in refrigerator for up to 6 months.