" Love at first bite " with yummy Appe and yogurt chutney sauce !!. Gluten free protein packed goodness !!
" Appe " is yet another traditional marathi cuisine , made up of fermented blend of equal part rice, moong dal, urad dal, chana dal. (Similar to dosa batter but much less rice and lot more daals ) .. Add in finally chopped ginger, green chili and red onion.. put in lightly oil brushed Appe mold and voila !!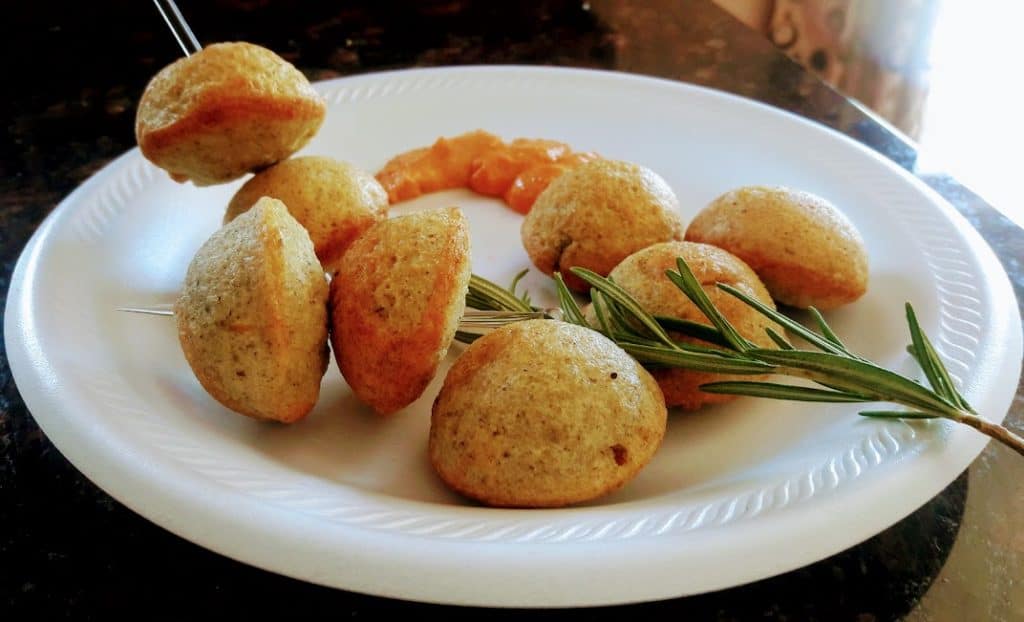 Ingredients :
1 cup rice,
1 cup moong daal,
1 cup urad daal,
1/2 cup chana daal
¼ cup red onion, finely chopped,
1 tsp cumin seeds,
7-8 curry leaves,
2 green chilies, finely chopped,
About 2 inch Ginger, finely chopped,
A pinch of asafoetida,
Salt to taste
Directions :
Soak the rice and all the daals for 4 -5 hours separately.
Blend the rice and the daals to smooth paste. You can use the some of the water in which they are soaked. Make it a slightly thin batter. Add some salt, mix it well and let it ferment overnight.
Remove the mixture in a bowl.
Now add cumin seeds, onion, curry leaves, green chilies, ginger, and asafoetida to the batter.
Add salt to taste. Stir well.
Heat an appe pan and lightly grease it with oil. With a spoon pour the batter into each cavity about 3/4 way so there is room to expand.
Cook for 3 mins covered, remove cover and cook for 3-5 more mins on medium heat. Once the underside has become golden brown, flip each one appe with the help of a bbq stick and cook for another 3 minutes on the other side.
They are done once both sides are golden brown..
Serve it hot with a cilantro chutney.